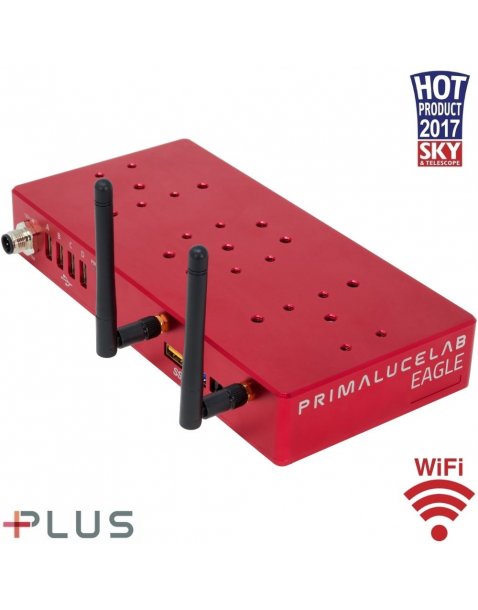 We do not ship PrimaLuceLab products to UK or USA, you can order to one of our UK or USA dealers.
Be the first to review this product
Forget having to connect your telescope to a laptop or desktop computer with lengthy cables, and big batteries. Thanks to the best features astrophotographers love in the EAGLE family, the EAGLE LE now allows you to spend less money to remotely control and power your telescope with less time setting up. In a single device you have a Windows 10 Enterprise...