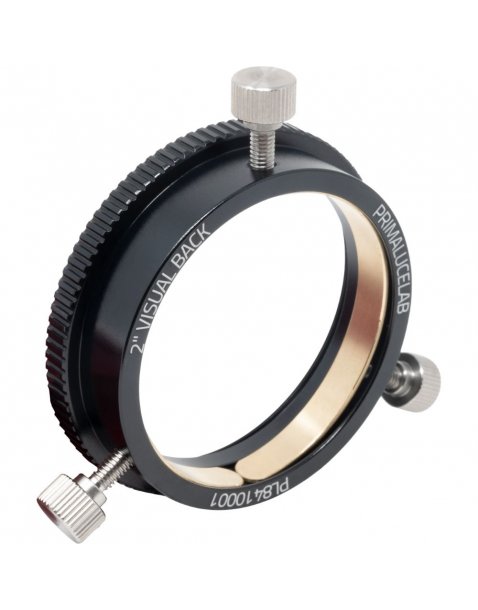 ESATTO 2"
PrimaLuceLab
PL8410001
We do not ship PrimaLuceLab products to USA, you can order to one of our USA dealers.
Be the first to review this product
If you want to use your telescope visually with ESATTO 2" or if you want to connect a camera with a 2" nosepiece, just connect the 2" visual back for ESATTO 2" to M56 thread of the focuser draw tube. This adapter has an internal brass compression ring to avoid scratching the inserted nosepiece as well as 3 locking screws (120° separation) for a perfect...