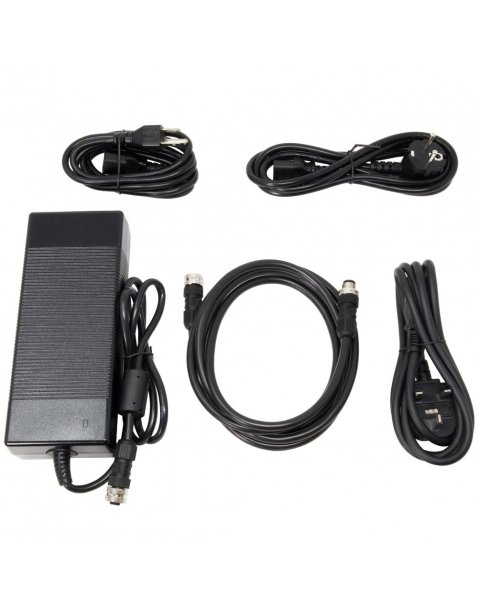 We do not ship PrimaLuceLab products to USA, you can order to one of our USA dealers.
Be the first to review this product
If you want to power EAGLE (that can power all other connected devices) and use it from a fixed station such as an observatory, you can connect it to an AC adapter power supply. This 12,8V 14A power supply (compatible with 100 to 240V) comes a 2,5 meters extension cable and EU (Schuko), UK and USA plugs. When used with the included extension, the power...