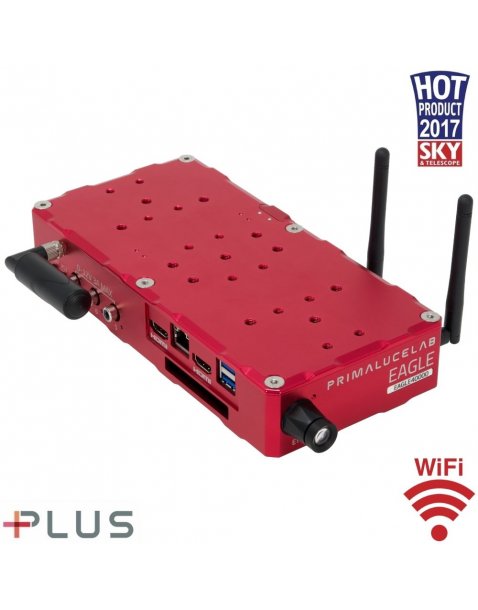 EAGLE
PrimaLuceLab
EAGLE4
We do not ship PrimaLuceLab products to USA, you can order to one of our USA dealers.
Be the first to review this product
EAGLE4 is the advanced all-in-one computer for telescopes and astrophotography. Discover the next level of remote control and power, now with GPS, EYE sky quality sensor and DARK mode. Inside the unique PLUS aluminum housing, the EAGLE4 includes a powerful Windows 10 Enterprise computer with fast SSD storage, eight USB ports, an advanced power...