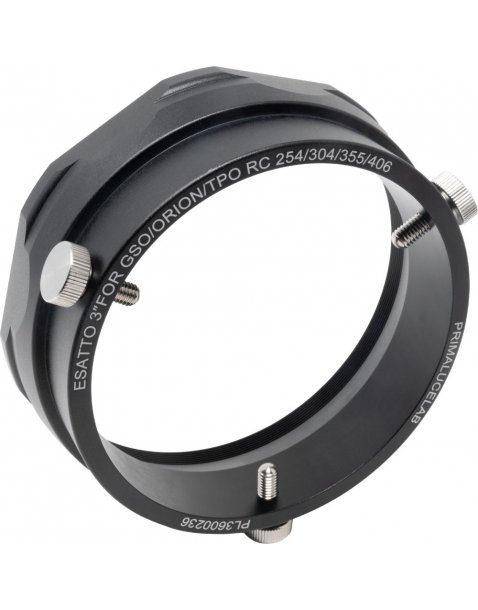 ESATTO 3"
PrimaLuceLab
PL3600236
We do not ship PrimaLuceLab products to USA, you can order to one of our USA dealers.
Be the first to review this product
If you are searching for the most precise motorized focuser to use the GSO/Orion/TPO Ritchey-Chretien 10, 12, 14 and 16 inches (both aluminum and cabron tubes) for astrophotography, this adapter allows you to connect ESATTO 3" to the M117 thread of these telescope. Optical thickness of the "PL3600236" adapter is 43mm so, when you add the ESATTO 3"...